UNDERSTANDING HYBRID CLOUD
Hybrid cloud is a cloud computing and cloud storage service where data is held offsite with the cloud provider and also allows for some data to be held locally. While an organization can opt to retain all its data on-site to remove security, availability, portability, performance as well as longevity concerns of a public cloud provision, it will prove to be more expensive to deploy and operate. Hybrid cloud offers organizations the best of both worlds by combining on-site data storage with public cloud storage and security.
Benefits of Hybrid cloud
Helps manage data growth
An organization manages its data growth whereby inactive data is offloaded from the premises. Also, back up and archive data are transferred to the public cloud provider.
Lowers data storage costs
Storing data with a public cloud provider is cheaper than hosting such data on-site as SSDs (solid state drives) deliver low-cost input/ output per second.
Streamlines data storage and management
With a hybrid cloud, primary, back up, snapshot, archive and offsite storage functions are converged into a single hybrid cloud storage solution where all storage functions are controlled centrally from an azure management portal.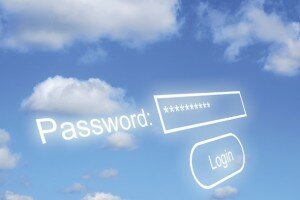 Boosts disaster recovery procedures
With this system, instant data discovery only downloads the data needed by applications which increases recovery time objectives. Data retention in this system is determined by software policies and not the capacity or tape rotations of the backup system. Hybrid cloud storage makes it possible for disaster recovery testing without unnecessarily disrupting daily routine operations of an organization. As well, data held offsite can be easily accessed from other sites for data migration and recovery purposes.
Challenges
The biggest challenges to hybrid cloud computing lie with the public cloud provider. When an organization moves data to a public cloud, they essentially trust the cloud provider with the responsibility of data security, confidentiality, compliance and efficient delivery. If any of these areas is compromised, the result can be disastrous. To minimize these effects, an organization needs to proceed with caution. They need to carry out a data classification. Through this, they will identify data that is critical and sensitive which should be retained onsite. The other data such as archiving, e-mail, back up, collaboration, workspace recovery data together with commodity-based and tactical services can be transferred to a public cloud.
As the cloud computing and storage offering matures, there might be the possibility of a "cloud first" approach to data management without risking the aforementioned areas but as things are, hybrid cloud the best way to go.